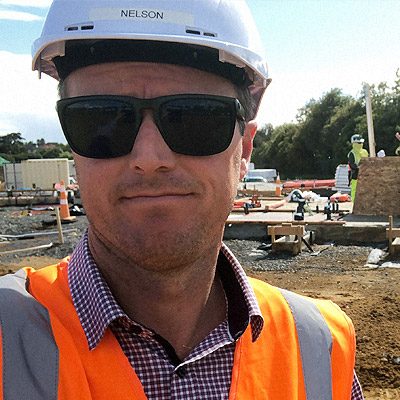 For Nelson, enjoyment comes from solving complex problems. And in the construction industry, there is always something to solve and no two problems are rarely ever the same.
'In terms of working for a construction company, there are very few areas that Meridian doesn't have a history in delivering. The opportunity to get involved in vertical, horizontal, design and delivering to a client's vision attracted me to my role here within Meridian, I knew this would offer good challenges have enough diversity to keep me coming back for more.'
My most technically interesting project at Meridian so far, is the Kakapo Creek Early Learning Centre. The project was logistically complex to deliver and there was a real sense of teamwork. 'The word 'team' can be used fairly loosely when you talk about a group of individuals, but there was a very strong team ethos on the project that seemed to bring everyone together, towards the goals that they had set themselves.
Nelson is currently the General Manager and Shareholder. One of the most important things Nelson says he has learned over his career sharing experiences and knowledge. 'I think it's important to be continuously developing, not just your own knowledge but that of the people around you, and I feel privileged to be constantly learning from others as well".  And this is something I have been encouraged to do at Meridian. 'I have been encouraged to use my experience and ability to add value to the business, those around me and the wider industry.'